Hi Five - A Winning Tradition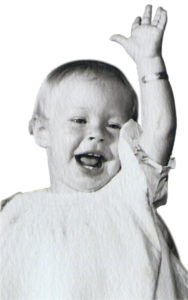 The Hi Five came naturally to Hi five Digital Production owner Sherilyn Fiveash, a native of Toronto, Ontario, Canada. Born into an athletic family, her father was a standout football player at Florida State University before being drafted into the Canadian Football League, while her brother played collegiately in the U.S. and Canada. Sherilyn herself played collegiate tennis at Eastern Kentucky University.
After graduation, she began a successful career as a sports information director at the NCAA Division I level. During her time in collegiate athletics, she promoted many top teams, athletes, and coaches. Her 1984 and 1984 Western Kentucky University women's basketball team competed in back-to-back NCAA Women's Final Fours. Her career took her to the University of Mississippi, the University of Memphis and the University of Iowa.
In 2000 she opened Hi Five Digital Productions in Atlanta, Georgia where she now works with collegiate, high school and youth league programs filming games and creating team and individual highlight films. Hi Five has filmed and produced films for Babe Ruth League Baseball, TravelBall Select Baseball, Northside Youth Organization, SouthEastern Lacrosse Championships and numerous GHSA state championships events.
Some of Hi Five's clients have included:
Georgia State Athletics
Wesleyan College
Emory University
Coastal Collegiate Sports Association
USA Hockey
TravelBall Select
Southern Lacrosse Championships
We Create College Recruiting Films and
Individual Memento Films and Team Highlight Films