Little League World Series, Dizzy Dean Championships, Babe Ruth Baseball and interviews with former and current Major League players.  Hi Five knows how to cover baseball and softball events.
Hi Five Digital Productions has teamed with TravelBall Select to film many of its national championships events at East Cobb Baseball in Marietta, Ga.  During these championship events, Hi Five provides single and multi-camera live webcasts.  To view previous TravelBall Select games visit http://www.ustream.tv/search?q=travelball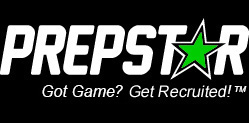 Hi Five has also teamed with PrepStar ("Got Game? Get Recruited!") to produce recruiting films for local student-athletes hoping to play in the collegiate ranks. Many of these athletes play for some of the top travel baseball teams in the state of Georgia. PrepStar and Hi Five also produce highlight films for football, volleyball, softball, basketball and lacrosse student-athletes.  To learn more about PrepStar visit  –http://www.csaprepstar.com/about/?pt=about
If softball is your game Hi Five has worked with such top collegiate programs as Emory University and training programs as Champions Fast Pitch Academy.  For the nationally ranked Emory Eagles we have provided webcasting services as well as producing end-of-season highlight films.  In its infancy, Hi Five worked with the staff of Champions to produce recruiting films for its student-athletes.
Click on a links below to view some of our work.
Jimmy Rollins Interview
Dale Murphy I Won't Cheat Foundation
Pitching Recruiting Film (PrepStar)
Fielding and Hitting Recruiting FIlm (Prepstar)
Team NYO Softball